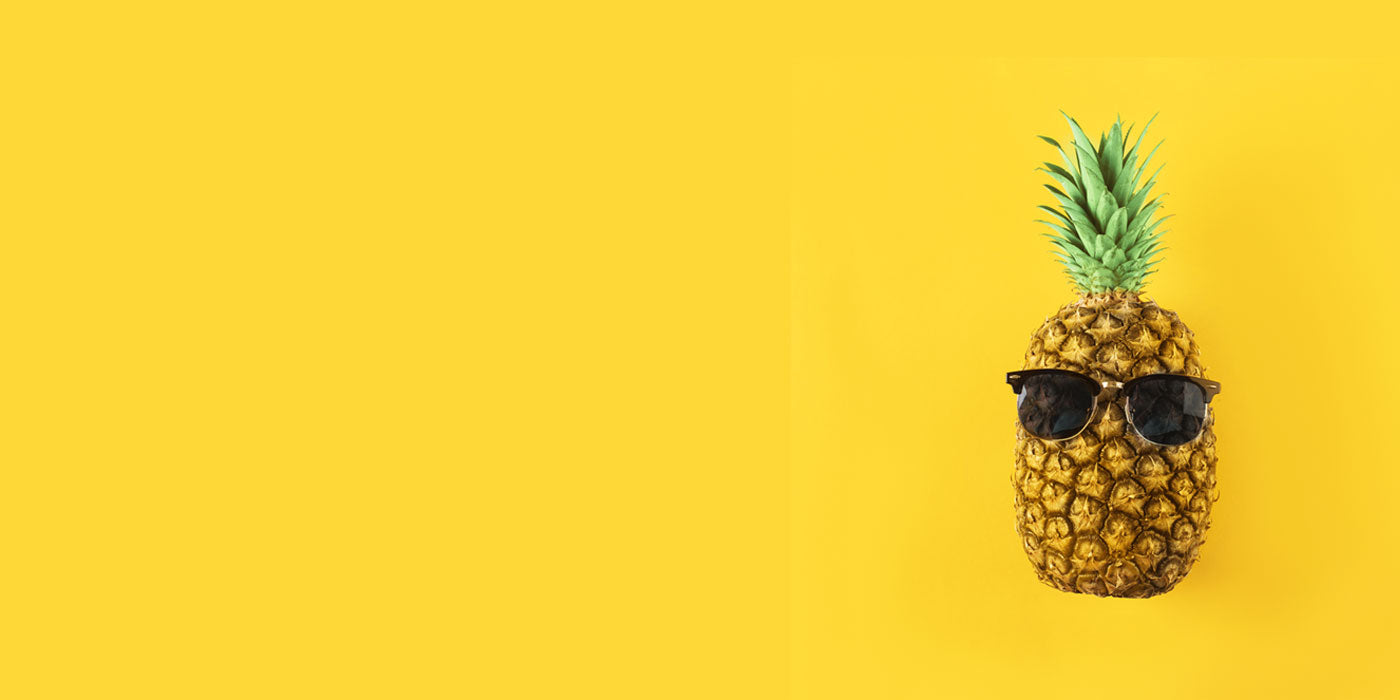 Prickly pineapples are popping up on products everywhere. What's not to love about the pineapple? Besides it being a deliciously tasty fruit, the pineapple is widely regarded as a very positive symbol.
The pineapple has been seen as a symbol of hospitality and luxury for centuries. According to historical accounts, Christopher Columbus first encountered pineapple during his second trip while in the Caribbean. When they took the pineapples back to Europe, the pineapples were viewed as a luxury, as European farmers weren't yet able to grow the fruit. The royals would even gift pineapples to their distinguished guests. When a guest was invited to a party where a 
whole 
pineapple was shared, that guest knew that no expense had been spared in welcoming him. Source: Carry Colbert
That being said, check out these
Custom Pineapple Perforated Sun Shade Goggles
Equip yourself for a party! These custom goggles are definitely a must-have for most celebrations. Choose between Rose and Chrome lens finishes.
Specs:
4.23 Oz.
Suitable for parties, celebrations or to just

 

Be Uniquely You!
Perforated AC/PC lenses that have a minimal impact on visibility.
PC glasses frame with a durable finish.
Advanced printing technology, presenting vivid images.
GET YOUR PINE ON CLICK HERE!
---