Editorial
Just in case you forgot...
ENE Trends is your ultimate source for the latest trends in fashion, beauty, and lifestyle. From haute couture to street style, our magazine showcases the most coveted looks and provides insider tips on achieving them.
Our team of experts brings exclusive interviews with upcoming and established designers, models, and artists, as well as behind-the-scenes access to the hottest events and sets. Additionally, to show our support and appreciation, we highlight and interview some of our valued customers.
Whether you're a trendsetter or a style-conscious consumer, ENE Trends is the must-read magazine for anyone looking to stay ahead of the curve in the fast-paced world of fashion.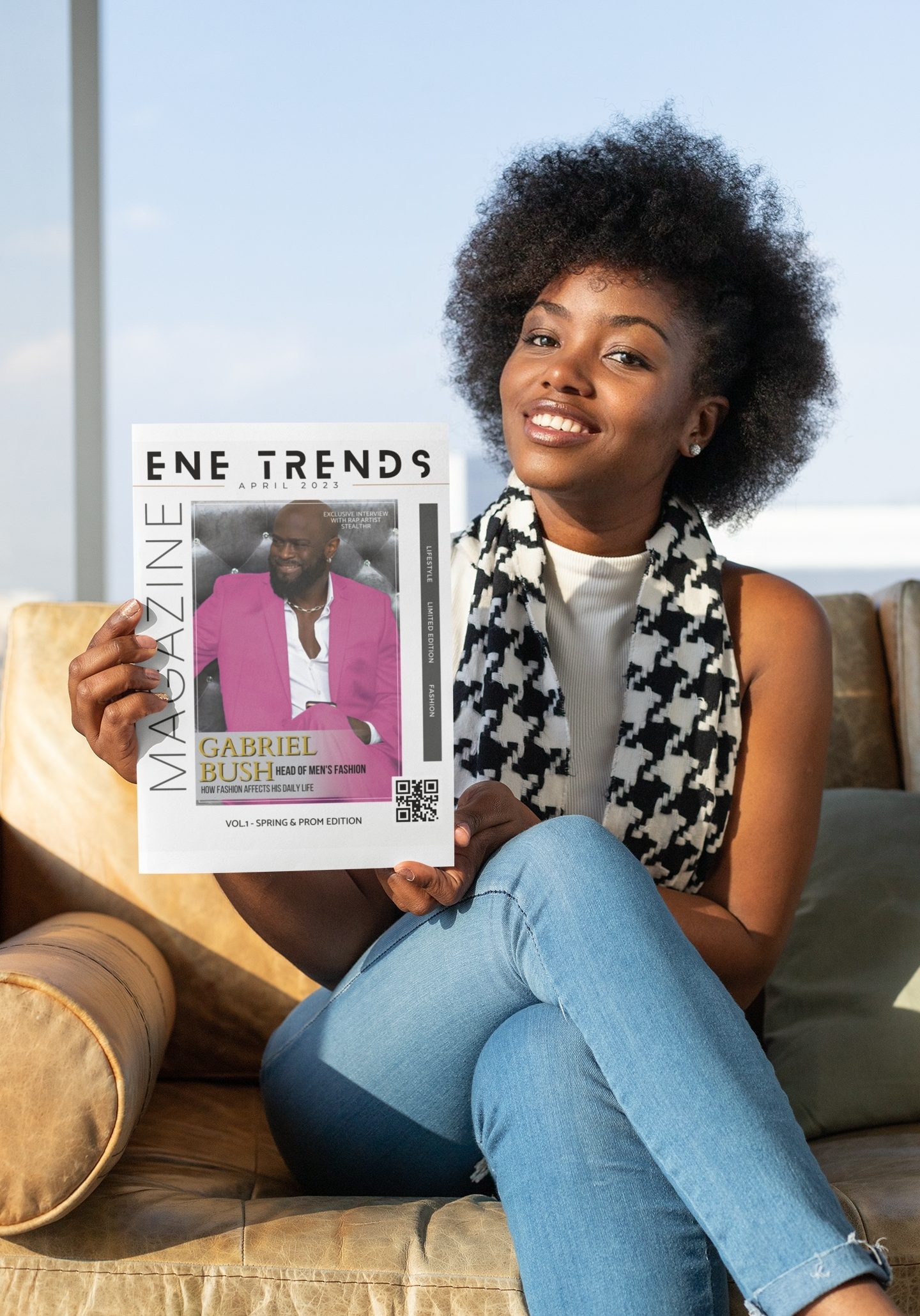 Oops I did it again...
We have as promised, collected a small list of ideas to display to you in one place!
Our magazine offers a unique blend of exclusive fashion insights, the latest trends, and must-read articles that will keep you up-to-date with the ever-changing fashion world. Join our fashion community today and discover a world of endless possibilities.
View Volume 1
Click Through Our Digital Magazine Below
Please note: Loading times may vary based on your internet speed.
ENJOY!
Sorry, we couldn't find any posts. Please try a different search.
Learn how you could be on the next cover.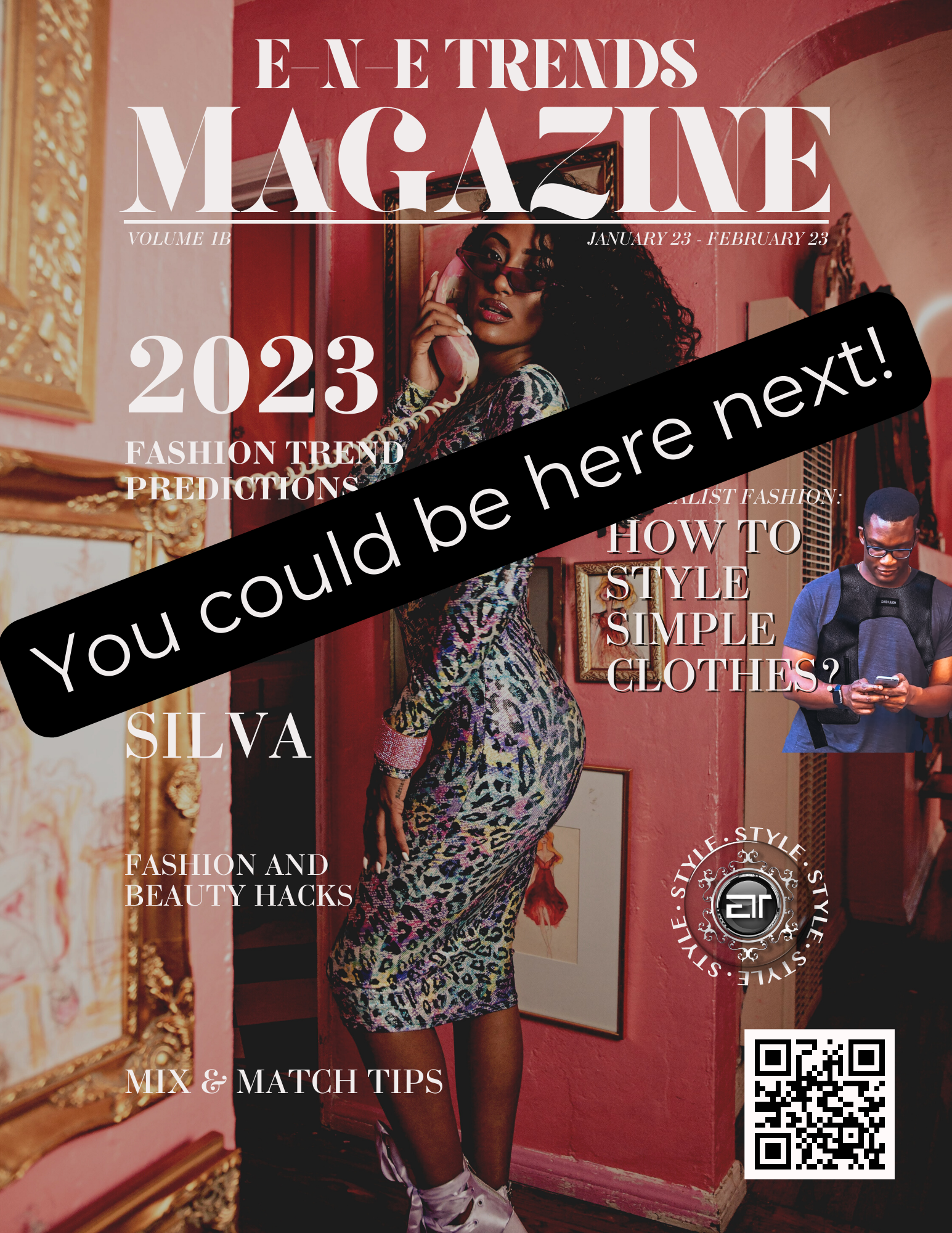 How?
First, become a customer, and make a

purchase.

Next, tag us on social media with you styling In your new Items.

We will choose those who have the most creativity and style!

If chosen, we will reach out to you with the details of your interview for the following issue.
Contact Us: 1-844-622-2552 | email: sales@enetrends.com
Follow us on social media: @enetrends
Help us become the best fashion news in the world!
Sign up for our newsletter and receive the best and most up-to-date news right away. Every month we also pick a winner among our newsletter readers. They will receive a $25 store credit.