The meaning behind the name is simple. The artwork is "Abstract", and "Geminis" is said to have dual nature, as symbolized by the twins in the artwork. Pieces from this collection were picked and offered exclusively at a Showroom in Los Angeles where their clients include celebrity stylists who style for red carpet events, music videos, film, and more!
_______________________________________________
The image was inspired by M. Hunter's painted mural that once graced the Berlin Wall. "It's like wearing a piece of history", said Mrs. Beitz, a businesswoman from Germany, who cried when we revealed the custom pieces from this collection.
She wanted something to gift to her grandchild, our challenge was to create something fresh and youthful while incorporating a piece of history.
We have now extended this limited run collection with additional pieces.
Get yours today and wear a piece of history with style.
Strut in your custom made dress flawlessly. This chic women's long sleeve Chiffon Dress is lightweight and airy so it's perfect for you! It features chiffon long sleeves topped with an elastic cuff at the wrist.
Lightweight, flowy fabric
Chiffon sleeves, elastic wrist cuff
Fully lined
Printed, cut, and handmade
Relaxed body
Length, size Small: 34"
Measurements vary, +/- 1" per size
Model is 5'11 wearing size Small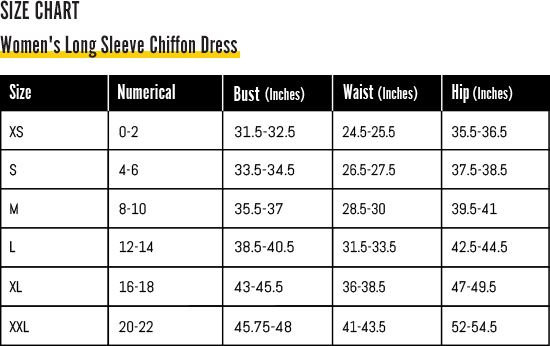 Payment Method

We accept credit/debit cards such as Visa, Mastercard, American Express and PayPal. 
Shipping Policy
All orders are processed and shipped within 3-5 working days of the order being received. Once your order has been shipped, you will receive an email with the tracking number to track the delivery of your order.
 
We offer FREE Standard Delivery on all orders. The rate for Express Delivery is calculated based on your location.

Standard Delivery - 7 to 14 business days 
Express Delivery - 3 to 7 business days
Due to COVID19, 
"some orders" 
may experience shipping delays. 
We apologize if this causes any inconveniences.