BLOOMING BOSS Bomber Jacket for Men by ART MANIFESTED
This is the star of the fashion shows every time!
We are now limiting this design due to its popularity and demand. You may know our motto, 'Why have everyone looking the same?' Bloomin' Boss Bomber Jacket features a leavy-floral-printed pattern and an abstract geometrical pattern on the back that captures the eye. The overall look is elegant and it can be worn sporty or casual.
For a cool casual look, pair this with a t-shirt, jeans or chinos, and sneakers. When you wear this customized bomber, it will reflect your unique personality and style! Check our matching bag and joggers to pair with this awesome design.
Other Designers Comments:
"Bloomin Boss has a drip'd-out look and is suitable for any social activity".
Good to Know
A bomber jacket is perfect for all seasons.
The bomber jacket originates from military clothing which trickled down into subcultures such as punk and has recently made its way into high fashion. 
This Bomber jacket features a ribbed stand-up collar, elastic cuffs, and the elasticized hem is casual slim fit.
SPECS
• 25 Oz.
• Custom designed for fashionable people.
• Front zipper,
• Features two pouch pockets.
• Garment body and lining: 100% polyester.
• Ribbed collar, cuffs, and hem: 75% rayon, 25% spandex.
• Machine wash cold.
• Best of all, This garment is unable to fade!
Available Size: XS,S,M,L,XL,XXL,XXXL,XXXXL
Note: There might be ±5% deviation in length for manual measurement and production processes.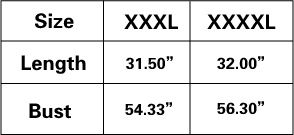 Payment Method

We accept credit/debit cards such as Visa, Mastercard, American Express and PayPal. 
Shipping Policy

All orders are processed and shipped within 3-5 working days of the order being received. Once your order has been shipped, you will receive an email with the tracking number to track the delivery of your order.
 
We offer FREE Standard Delivery on all orders. The rate for Express Delivery is calculated based on your location.

Standard Delivery - 7 to 14 business days 
Express Delivery - 3 to 5 business days
Exchange Policy
-----
Branded Collections
Most of our designs are custom and made to order. All sales are final for all custom 
made-to-order 
E.Lorre'Beauty, Art Manifested, Sweatin' Sexy, Pettytude, Moti8Me, and Brian Angel Collection branded items UNLESS your item was received damaged or defective.
If your previously purchased item was damaged when you received it, we will gladly exchange the product for something else on our website that is of equal or greater value. To complete your exchange, we require notice within 2 days of receipt and proof of damage/defect. Send us an email immediately at enetrends@gmail.com.
After your exchange is approved, we will provide you with shipping information to return the products.
Once received, it may take up to 4 business weeks to process your exchange.
Thank you for your patience and understanding.
Below is our normal exchange policy.Sale Items
Only regular priced items may be exchanged. All sales are final for sales items.
Regular Priced Items
Once items are shipped, we do not accept returns.
We require that the notice and shipping of exchanges be done within five days of customer receiving merchandise. If this is done later than the five day window, we will not honor the exchange.
If you are wanting to exchange your purchased item, you are responsible for the shipping cost to ship the items back to us. We require a tracking number on merchandise that is sent back to us and these items must be returned in the same condition that they were received. We are not responsible for products lost in transit.
You should mail your products to: ENE TRENDS, PO Box 6671, Katy TX 77449, United States
After we receive your exchange, we are only able to offer a store credit (which will be valid for one year from issue date). Shipping costs are non-refundable (the cost of shipping for your original purchase will be deducted from your store credit).The store credit will be provided to you by email once your exchange is processed. Please allow 3 business days from receipt to process. WE DO NOT HONOR REFUNDS FOR EXCHANGES.
Thank you for your patience and understanding.
-----